Online learning is a much easier program for many people, but they hardly concentrate because of the program setups of many courses. Online courses with a poor strategic design will also have a turn-up of learners needing more interest.
The learning environment can become stressful, with a serious workload and excessive pressure. However, developing an effective online learning environment is possible. But, you must follow some strategies to encourage success. Read further to see some tips for creating an effective environment for online classes.
1. Involve Learners in Interactions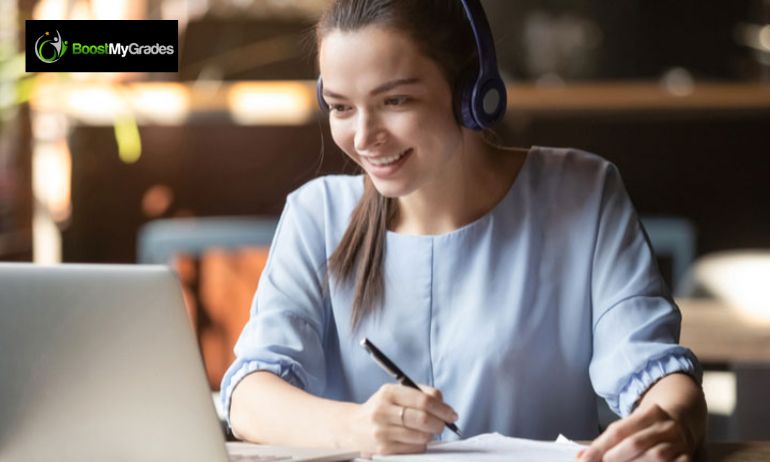 When setting up an online learning environment, everything should be focused on providing learning materials and involving participants in content viewing and reading. An online learning environment should be the same as a physical classroom, where everyone in the class can collaborate and interact if needed.
Active involvement in class material can allow learners to show up more in class and participate in the interaction sessions. Learners will feel excited about attending classes if you critically assess them on various information produced in each class or give them a floor to share and contribute their thoughts with their colleagues through group discussions or panels. Instructors should also improve their interactive skills with learners, as it can motivate them to pay more attention in class.
2. Let the Contents Connect with the Learner's Profession
Designing a common course content that aligns with the learner's objectives can prevent the learner from losing interest in the class.
You can do the following to ensure that a learner finds your content applicable in real-life situations or their profession:
Design your content with previous strategies that are logically related, and make sure they are short-term and contain realistic goals. You can also build long-term personal and professional objectives.
Make sure your reasonings are visible to learners.
Also, there are ways in which you can develop important contents that engage learners, and they include:
Having relevant discussions on how contents are applied in a real-life situation.
Providing local case studies
Linking the discussed contents with daily scenarios.
Showing examples of the subject matter in current happenings and events.
3. Acquaint Learners with the Course Outline
Effective online learning requires getting the learners acquainted with the class objective and the course outline, as this allows them to set aside adequate time for the module summary of topics they will cover during the course. The syllabus also helps a student to have a broad insight into the course content. Students with an idea about their course outline can get more learning materials to help them excel in various learning phases.
Also, learners with adequate knowledge about their course outline before starting their online program can handle their schedules better. Content understanding and time management might help students improve or fall back during an online learning program.
Things can be easy for learners who are familiar with their course outline as follows;
Learners can know what they stand to achieve at the end of the course.
To complete the online course, learners can have more learning materials than expected.
They will need more understanding of the content before they are explained.
Learners will acquaint themselves with the course's evaluation, grading style, and exam policies.
Learners will see the course schedule with their deadlines. This will help them prepare for quizzes, discussion panels, and assignment submissions.
Learners will see the time and dates for each class meeting and plan to participate.
4. Introduce Quizzes and Assessments After Every Learning Session
Learners are evaluated through class quizzes and assessments, as this helps in checking how well they have understood the course. The instructors can set up these evaluations from time to time to improve the level of knowledge that each learner has retained during the course. As an instructor, the assessment can help you adjust your teaching techniques to meet every student's understanding rate.
You are a good instructor if nearly all your students understand the course. But you might only know if they have followed your teaching methods once you evaluate them through tests, exams, and quizzes. Through their assessment records, learners can strategize on areas they need to improve and where they are doing great. Additionally, the successful completion of an online course through quizzes and tests after each class session makes it easy for online course developers to analyze the effectiveness of learning in a proper online class environment.
Quizzes are more interactive when instructors use technological resources or video and audio content to make them more fun. Whatever method you use must equalize with your teaching strategy and match the learner's objectives. On completing the online class, the learners deserve to determine whether they benefited from the course.
5. Make Collaboration Successful
Instructors can infuse collaboration to make the learning environment less boring and stressful. You can use Professional Learning Communities, or PLC, to boost collaboration and interaction among learners. Practicing PLC allows learners to interact constantly through emails, video conferencing, group phone discussions, discussion panels, and others. Learners will be happy to discuss relevant issues and topics that apply to their class content.
Instructors can also incorporate group activities such as assignments and projects by specifically defining the class prospects to modulate an interactive learning environment. The instructor can set up a learning group at the beginning of the session and interchange those responsible for leading the team, as this helps boost knowledge and confidence. Students can utilize up-to-date technological resources, such as podcasts, wikis, and blogs, to collaborate better with their colleagues.
Conclusion
Most people opt for online learning because they need more time to balance work, family, business, and school. Therefore, an effective online learning platform is necessary to help you learn easily. A comfortable online learning environment can help students fulfill their objectives and preferences. Taking advantage of an online learning opportunity to achieve your desired academic or career goals through various online courses is pertinent.